On September 20, 2023, Hunan Zhongda Energy Saving Pump Industry Co., Ltd. conducted an on-site review of the five-star after-sales service certification. This certification mainly reviewed the after-sales service of our company's multi-stage centrifugal pumps, hot water circulation pumps, split centrifugal pumps, water intake pump ships, and mobile pump trucks.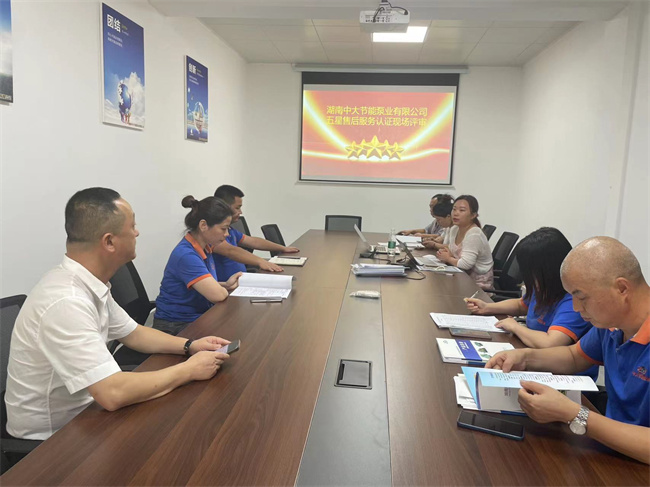 After sales service certification, also known as after sales service star certification, is the first nationally approved industry wide service certification issued by the Ministry of Commerce, and its full name is "Certification of Product After Sales Service Evaluation System". According to the scores of various evaluations, there are a total of 4 levels. A score of 95 or above is rated as meeting the highest level of "five-star" requirements and obtaining a five-star after-sales service certification certificate.
After sales service certification must be conducted by a neutral and authoritative third-party organization to review the after-sales service capabilities of the enterprise and evaluate the service level. Specifically, a systematic evaluation and strict review will be conducted on 27 indicators from 4 levels and 8 individual items, including internal conditions of the enterprise, service execution, customer follow-up, and service improvement. The certification process strictly follows the national standard "Product Aftersales Service Evaluation System", using on-site evaluation, customer secret visits, and other means to understand the most authentic operational status of the enterprise.
It can be said that after-sales service certification is a comprehensive, strict, and fair review of enterprise after-sales service in accordance with national standards.
In this evaluation, the third-party evaluation agency has deemed our company qualified and will issue a five-star after-sales service certification certificate on the same day.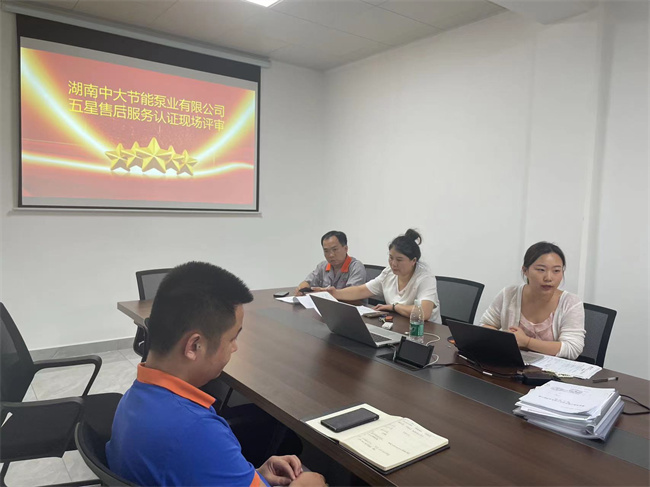 Tangible things are products, intangible processes are services. Zhongda Pump always adheres to the service philosophy of "solving problems first, then clarifying responsibilities, and putting everything at the center of customers", continuously establishes and improves quality management and after-sales service systems, continuously improves its own service skills and customer service satisfaction, and has received high recognition and praise from a large number of customers.

In recent years, our company has received many praises from customers, praising the excellent technical level and professional service quality of our after-sales service personnel. As the saying goes, "Although it is hard to clean up a thousand pieces of water, it is only through blowing the sand that we can achieve gold!" This is not only a recognition of the labor achievements of our after-sales personnel, but also a strengthening of our service management and service capabilities, promoting our company to further improve our after-sales service work, To provide our company with the driving force for sustainable development.